(Cyberwar.news) The federal government was once again the target of hackers as data on more than 100,000 taxpayers was compromised in a recent malware attack, FierceGovernmentIT reported.
The agency says it identified and then halted the attack on an online tax application that gave cyber thieves information on taxpayers via the IRS' e-file system. Personal identification numbers on about 101,000 individuals were breached, the agency said.
"The malware attack on IRS.gov's Electronic Filing PIN application used an automated bot in attempt to obtain e-file PINs that would allow the perpetrators to electronically file tax returns," FierceGovernmentIT reported. "Using Social Security numbers that were stolen outside of the IRS, identity thieves used 464,000 SSNs in unauthorized attempts to access an e-file PIN and were successful in obtaining a PIN in 101,000 of those attempts."
In a statement, the IRS says it is continuing to monitor its systems and is on the lookout for any new breaches.
"No personal taxpayer data was compromised or disclosed by IRS systems," the statement said. "The IRS also is taking immediate steps to notify affected taxpayers by mail that their personal information was used in an attempt to access the IRS application."
In addition, the agency said, it is also protecting affected "accounts by marking them to protect against tax-related identity theft."
"IRS cybersecurity experts are currently assessing the situation, and the IRS is working closely with other agencies and the Treasury Inspector General for Tax Administration. The IRS also is sharing information with its Security Summit state and industry partners," said the statement, adding that the malware attack was not related to a recent outage of IRS tax processing systems.
In December, as year-end tax filing deadlines approached, the agency said there were a number of ongoing scams and phishing sites claiming to be the IRS.
"The IRS recently became aware of a fraudulent scheme targeting EFTPS users, the scheme uses an e-mail that claims your tax payment was rejected and directs you to a website for additional information," the agency said on its site. "The website contains malware that will attempt to infect your computer."
Last month Tripwire reported that an IRS scam involving "ransomeware" – malware aimed at forcing a computer user to pay to have it "released" – was making the rounds as well.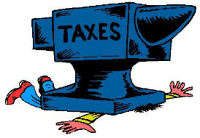 The easiest & most convenient way to submit income tax return form is via e-Filing. Normally, e-Filing system start to open on 1st of March for previous year tax assessment. e-Filing system can be used to submit e-BE, e-B, e-M, e-E, e-P and e-M form.
For information, the dateline to complete e-BE and e-M income tax return is on 30th April while for e-B and e-P and e-M is on 30th June.
Below are simple guides on how to do e-Filing.
LHDN/IRB identified 4 main steps to do e-Filing as below,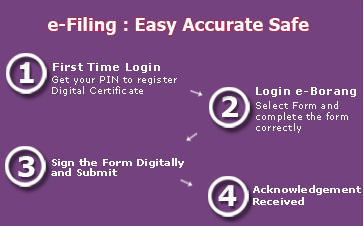 For first time user, you have to start from step 1, but if you do e-Filing previous year you can skip step 1 and go directly to step 2.
For first time user, you have to obtain PIN number and register for e-Filing.
PIN number can be obtain from Tax Return Form, nearest LHDN branch, via mail, fax or e-mail.
You have to provide the following details and documents for PIN number application.
Tax Reference Number
Latest Address
Copy of Identification Card (front and back)
Telephone Number
For application by email, send items 1-4 above to [email protected]
For application via e-mail, you have to use your own e-mail address as application for PIN number through third party e-mail will not be entertained.
Once you received the PIN number, browse to e-Filing website.
Click on "First Time Login" from the menu bar on the left.
Fill in the PIN number & identification number.
Click on "Submit" button to continue for certificate registration. You need to select your password and Challenge Phrase and its answer.
Recurring and First Time User who Successfully Registered
Browse to e-Filing website.
Click on "eForm Login" from the menu bar on the left.
Select your the form that is applicable to you and continue to fill the form.
You can fill the form partially and update it later by pressing the save button.
If need more detail on in 2013 Individual Income Tax Exemptions, Deduction, Rates, Reliefs and Rebates click here.
Once finish, sign the form digitally & acknowledge.
Congratulation!, you complete your e-Filing. For subsequent year tax return, you do not need to register again. Just remember your password and continue to complete the form only. ("How to do e-Filing?" section only)
Note: This post originally posted on 8th March 2010. It was modified on 23rd March 2011, to fit for 2010 Individual Income Tax Return.
What is an IRS Electronic Filing PIN and Why is E-Signing Necessary?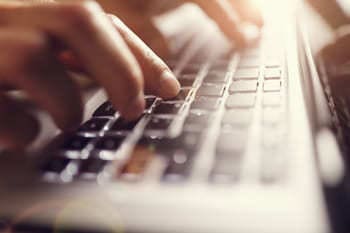 We work to make electronically filing your taxes as convenient as possible. We will help you to prepare your return and when you are ready transmit it, help to send it safely and securely on to the IRS. Before we do this, you will need to e-sign your return just as you would with a paper filing.
Anytime you opt to electronically file a tax document, you are required to enter either your adjusted gross income (AGI) from last year's tax return or your IRS personal identification number (PIN). This is also known as e-signing and is used as an electronic signature. It also serves as a way to help protect tax payers against unauthorized filings.
A IRS electronic filing PIN is usually five digits long. It serves to help verify that the person filing is the individual taxpayer or someone filing on the behalf of this taxpayer.
If you do not know what your IRS e-file PIN is, or need to recover one previously used you can find more information here. While this may be a slight inconvenience to some, use of this verification system helps to protect taxpayers from falling victim to fraud.
If this is the first year you are using an e-file program to transmit your return you will need to create a 5-digit IRS electronic filing PIN. You can also generate a new PIN if your existing one is forgotten or misplaced. Below are the instructions for doing this. Note - for your own protection, you will be asked to verify your identify with some basic information before being issued a filing PIN.
You will need the following information before you begin:
Social Security Number
Name
Date of birth
Filing status
Mailing address
Adjusted gross income from last year's return
With this information, you will fill out the self-select application, here. Once completed, you will be able to create your own 5-digit PIN and be able to e-sign your return. The entire process takes just minutes to complete. To do this you must:
If you meet these requirements, and have the information specified above you can proceed with selecting a PIN. This will be entered on your e-filed tax return so that your identity can be verified. While this may take a few extra minutes, it is required in an effort to reduce fraud and identity theft so feel comfortable knowing this is in place this tax season.
E-file PIN Program Shut Down in Response to Cyberattacks
The IRS announced that the electronic filing personal identification number (e-file PIN) tool, used by taxpayers to verify their signature on Form 1040, is "no longer available" after it detected additional attacks on the system (IRS Statement on the Electronic Filing PIN).
In February, the IRS announced that criminals attacking the system accessed more than 100,000 of the numbers but that they had not stolen any taxpayer information. The IRS says it did not close down the system then because links to the program are embedded in almost all commercial return preparation software; it opted to provide more security defenses instead of disrupting the program.
The IRS said it had planned on shutting down the program later this year but acted now when it detected these additional attacks.
The Service also said that the effect on taxpayers should be minimal because the e-file PIN is used by only a small number of taxpayers to verify their signature on a Form 1040. Most taxpayers use their adjusted gross income from their prior-year return to authenticate their current-year return. Those who do not have a copy of their prior-year return may use Get Transcript (which reopened recently after a data breach last year) to obtain their returns.
obtain e filing pin

Hi, thanks for the post. it is vrey helpful. I couldnt manage to get the form to have English label displayed like above tho. I only got the malay version only. is there a trick to that
Hi, I am not sure how to do the translation too. I have the option to translate it on my tablet.
Hi, wanna ask if i have 2 EA forms for last year (i worked for 2 companies), how should i do my efiling?
Hi, just add the total income from both your EA forms together and submit for tax

Hi, wanna ask. when is the due date to submit the income tax return ?
I moved to Malaysia and started working on Dec 2014. I have got an offer to go to another company and they ask for a tax declaration, so i got the PIN and my tax number and registered online and I want to fll out the EB form now but I couldn't get through as I don't have the EA form and my manager is claiming that he never heard of that and not willing to help..How can I get through? please help?
This blog is so awesome and very informative . It really helps a lot .Can anyone give any idea about Personal Tax companies .

The date I applied income tax references: 25 Sept 2015 (manually at Jalan Duta Branch)
The date I will start work: 29 Sept 2015 (the job consider as my first job)
In such conditions, I am still able to apply for the income tax reference (SG "11digits9quot;). I juz wrote the company name that I will work for and start date on the form, and provide my IC photocopy. (1) Is this right procedure?
Appreciate someone can answer this.
hi,thank you for sharing.
i have a question wish you may help to answer.
how did you report for the income from blogging advertise ?
or something that the income like a affiliate program?
My Audit has paid my tax. Can I check my Tax status Online also? Please let me know which link?
I have read about and feel that Digital Signature is latest trends for online authentication on the government website.
The blog post is really very useful & provide to get valid details about income tax. Thanks a lot for sharing the quality information and guiding us.
How can I update my married status in ezHASiL? Please help me on this?
Hi there, just wondering I started work on 2014 March, resigned on July 2015. I got my EA form for 2014 but I didn't submit the income tax return stuff to ehasil last year. (My salary was around RM2800 include epf) What should I do now and I'm currently overseas. Please guide me on this. Thank you.
Hi there, just wondering I started work on 2014 March, resigned on July 2015. I got my EA form for 2014 but I didn't submit the income tax return stuff to ehasil last year. (My salary was around RM2800 include epf) What should I do now and I'm currently overseas. Please guide me on this. Thank you.
Hi. Thanks for the reader friendly instructions. I'm a new applicant and I'm wondering how to upload a copy of my IC. I checked and still I couldn't find any button to upload the document.
This comment has been removed by the author.
Scroll down from your application number, and click on Muat Naik Disini to upload a copy of your identity card. You have 14 days to upload it, and your identity card must fulfil the following requirements:
File must be in .gif format
File size must be between 40k and 60k
File name must be in alphanumeric only

Question: What if we renew our passport and the passport number will be change from the previous one? What is the process? As for us foreigners, our passport is renewal every 5 years and the passport number from the old passport is not retainable, so meaning, we will not carry anymore the old passport number, the new issued passport will be bearing a new passport number upon renewal. Remember that we log-in using our passport number, so my questions, once we renew, we will carrying a new passport number, so our log-in username should be change to the new passport number? how?
On one hand your work permit or expatriate pass will expire before your passport expiry, on the other hand, you will still have to update the relevant offices on the changes (including the banks). So far I stick to e-Filing at their computer in their office, so someone will me more than happy to assist you.