Understanding student loans: How exactly do they work?
By Chris HemmingsNewsbeat reporter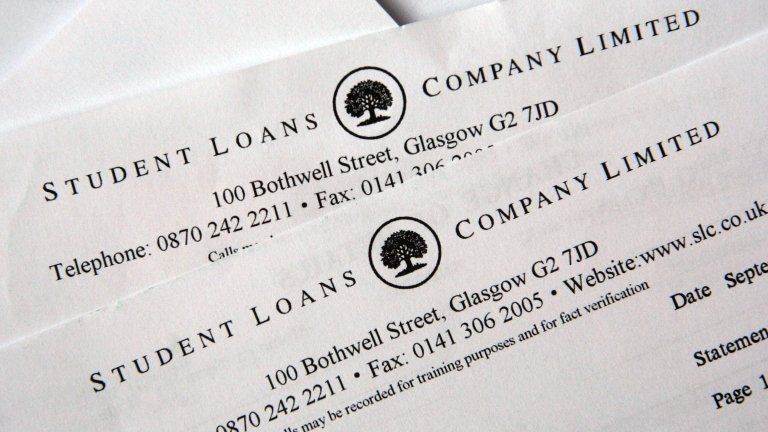 For those heading off to university in September, how are you paying for it?
For the vast majority, a student loan is the simple way to get money, fast.
But a group of MPs says the current system in England is at breaking point because the government can't work out how much students owe them.
So, as the government has issues working out the finances of the Student Loans Company, can you work out yours? Do you know what you can borrow and how long you'll be in debt?
The company in charge of issuing the loans is the Student Loans Company and it has come under pressure for not being efficient enough at reclaiming the money owed to the taxpayer.
In the past few years, tuition fees have gone up to as much as £9,000 per year and the MPs' report says the government could be owed more than £330 billion by 2044.
The report suggests there is a "worrying miscalculation" in loan repayments and forecasts that 45p of every pound leant to students will go unpaid.
Newsbeat asked you for your experiences of the Student Loans Company and its impact once uni was over.
Erica Macleod: They sent me a letter whilst I was unemployed saying they knew I had a job and would start repayments, which I found amusing. I've been working full-time now for a year and have not heard a peep.
Carmilla Hague: I get a monthly instalment taken from my wage and each year I get a statement. The interest on the loan is more than I pay back in a year. Unless you're earning a massive amount, you're virtually never going to pay it all back. It's just dead money that I never see but it helped me get to where I am now.
Ryan Kerswell: I had my letter through the other day for a reminder of how much I owe, gathering over £350 interest and that will just build up every year. Since graduating I still can't get a job so all this debt is for nothing. My girlfriend is paying hers back at £10 month but you only pay off the interest so over time it gets bigger and bigger so that £10 a month is just a waste of time.
Alice Howard: I did one year at uni and decided it wasn't for me. I got a job and started paying it back monthly within my wage. I don't have to do anything any more, just get a letter every year saying how much is left. I barely even notice it out of the pay, it's only about 50 quid or so.
Christopher Morrow: I never had a problem with the student loans company but I'll be dead long before I finish paying back that loan.
Rhian Bennell: I started paying mine back around a year ago. I received my statement recently and I have paid more in interest then what I have actually paid off over the year!
Vicki Cartlidge I'm 29, I had my kids straight after finishing uni. I'm now working part time hours and not earning enough to pay it back. So far I've paid back zilch.
Steve Ferguson: Paying back the balance is a nightmare, they don't seem to have any idea of how much you actually owe them.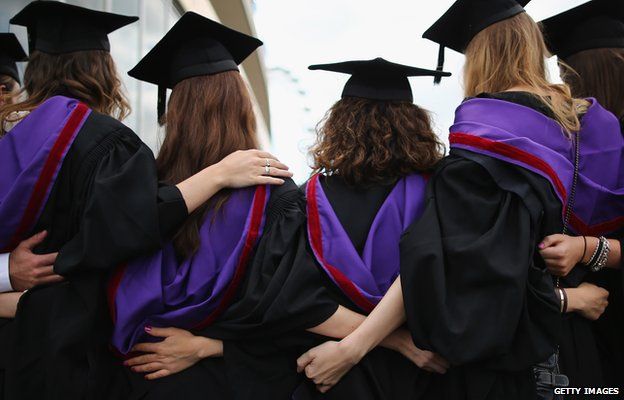 Q. What can I borrow?
A. Since 2012, students have been entitled to borrow up to £9,000 in tuition fees and £7,751 in maintenance costs (that's for things like rent, bills and textbooks) every year. Somebody taking the maximum loan for a three-year course will have borrowed more than £50,000 by the time they graduate. Tuition fee and maintenance loans are available to most students. Maintenance grants, which are based on your household income and do not have to be repaid, may also be available.
Q. Do I have to borrow the full amount?
A. No. Put simply, you're able to borrow as much or as little as you want up to that maximum amount. Some courses are cheaper than others so you can request the exact amount your course costs you. So, if you only need a few thousand for tuition fees and are living at home, you may not need a maintenance loan. This means at the end of uni you will owe a lot less.
Q. How much do I have to pay back?
A. The amount you pay back depends entirely on how much money you earn once uni is over. Repayments do not begin until you start earning more than £21,000 a year. For every pound you earn over £21,000, nine pence of that is automatically paid off your loan. So, the more you earn, the more you pay.
If you've been given a grant or a bursary, you don't have to pay these back.
Q. What about the interest? Will I pay back more than I borrow?
A. Yes. You start paying interest on the money you borrow from the moment it arrives in your account.
The more you earn, the more interest is added to your loan. While you're at uni or earning less than £21,000 the interest you pay is the same as that of the Retail Price Index (this is measured by working out how much the price of things like groceries, rent and bills go up each year) which is currently set at 2.6%.
The rate gradually increases once you begin to earn more. For every £1,000 you earn over £21,000, your rate goes up by 0.15%. So, at current rates, somebody earning £25,000 will pay their loan back at an interest rate of 3.2%.
Once a graduate earns more than £41,000, the rate is set at RPI plus 3% - and this is the maximum rate. The interest continues to be added to whatever amount still needs repaying.
Any student in England and Wales who started after 1 September, 2012 will be charged interest at 3% plus RPI, until they begin repayment.
The interest rate is updated once a year in September, using the rate of RPI from March.
Q. Confusing? You bet. What does all this mean? How long will it take to pay back my loan?
A. That all depends on how much you borrow and how much you earn. Here's some examples:
If you've graduated this year and borrowed £20,000 - a salary of £25,000 a year means you'll be debt free by 2034. That's 19 years of student loan payments.
For those who've borrowed the full amount, let's say exactly £50,000 - a salary of £30,000 means you'll be making repayments for over 40 years
That may seem like a long time, but thirty years after graduating, your student loan will be wiped clean, no matter how much or how little you have paid off.
Q. How is it paid?
A. This isn't your problem to worry about unless you're self-employed. As you begin working, the Student Loans Company tracks your earnings and alerts your employer once you are eligible to start paying. Your company then deducts the correct amount and pays it on your behalf. Bad news for self-employed people though, you're responsible for paying the correct amount - you should probably hire an accountant!
Q. Can I pay my loan back early?
A. Yes. You are able to pay your loan off in one lump sum if, say, you inherit some money or get a really well paid job and you won't be charged anything for doing so.
Q. Is it worth paying off early?
A. Many experts actually recommend not paying off your student loans early and here's why:
If you're only earning a low wage, the amount of interest you pay on a student loan is often less than the amount of interest you can gain from putting your money in a savings account. Rather than pay it off, it would make more sense to put that money in an ISA - you'll actually be better off.
If you're earning a middle income, say £30-40,000, you may be thinking about getting a mortgage or buying a car. If you've decided to pay off your student loan, you may then need to get another loan - and commercial loans come with much higher interest rates than student loans. Again, it will end up costing you more in the long run.
Q. What if I don't live in England?
A. As of this year, students in Wales will have their loans processed by the student loan company but the amounts available differ from English students. For students living in Scotland or Northern Ireland, the system is slightly different. For more information on student finances elsewhere in the UK, visit Student's Award Agency for Scotland, Student Finance Wales or Student Finance Northern Ireland.
Follow @BBCNewsbeat on Twitter and Radio1Newsbeat on YouTube
if i pay off my student loan early do i pay less interest
Enter up to 25 symbols separated by commas or spaces in the text box below. These symbols will be available during your session for use on applicable pages.
Select the background color of your choice:
Select a default target page for your quote search:
You have selected to change your default setting for the Quote Search. This will now be your default target page; unless you change your configuration again, or you delete your cookies. Are you sure you want to change your settings?
Please disable your ad blocker (or update your settings to ensure that javascript and cookies are enabled), so that we can continue to provide you with the first-rate market news and data you've come to expect from us.